---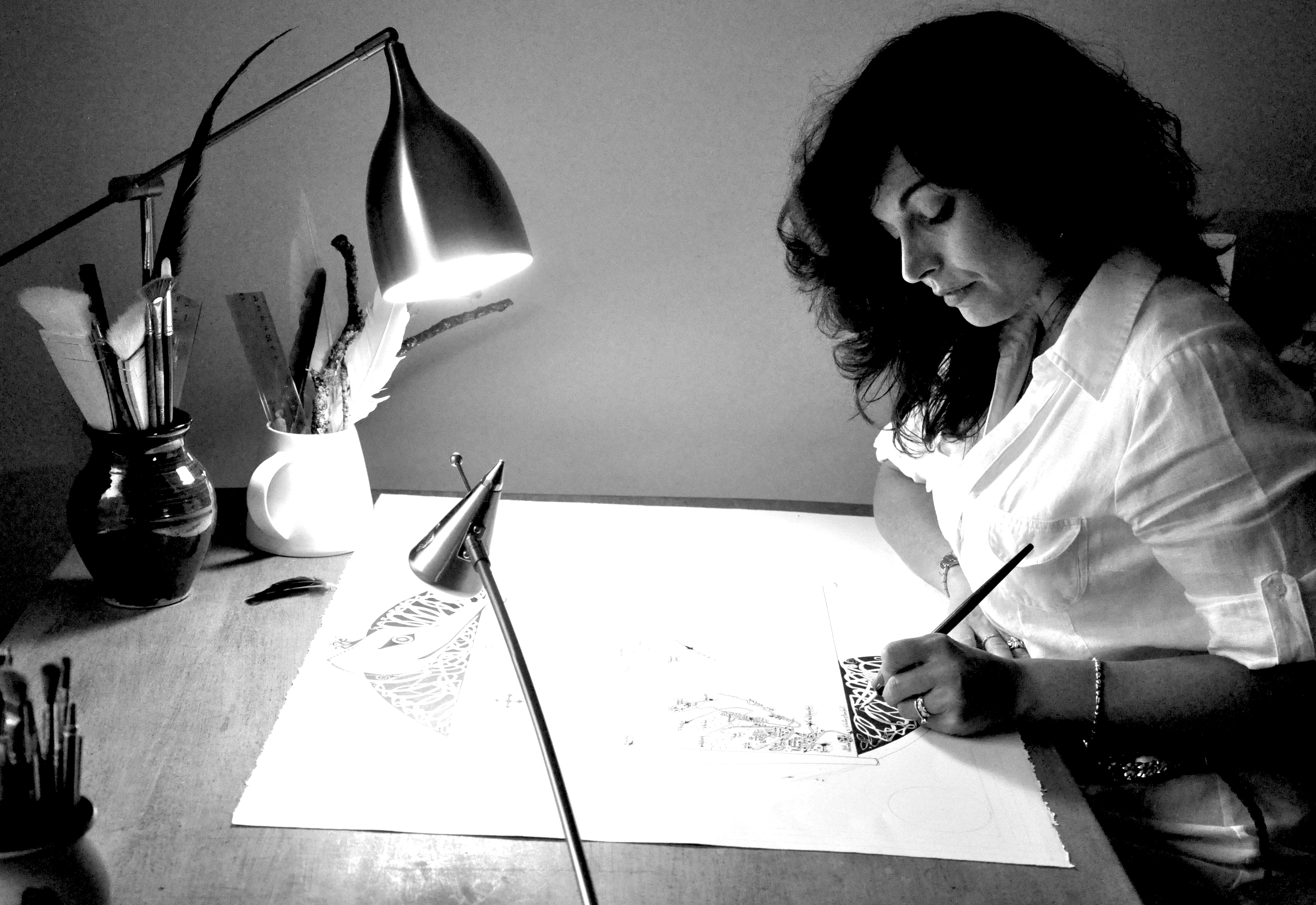 My inspiration comes from my continuous curiosity and fascination with nature, wildlife and literature.
Cheri, is fascinated by the natural world, animals, fantasy and fairytale ; this, coupled with her academic studies of the Romantic period and love of Victorian illustration has culminated in her unique style which draws principally upon Magical Realism, Art Nouveau and the Arts and Crafts movement. Artistic influences include Arthur Rackham, John Tenniel, Aubrey Beardsley and also the work of the Pre-Raphaelites.
Living on Dartmoor in the southwest of England, Cheri is surrounded by nature and wildlife. Walking the moors, through woods and along the river banks provides endless inspiration and a comprehensive understanding of British flora and fauna. It is nature that sparks her imagination and leads to the creative process.