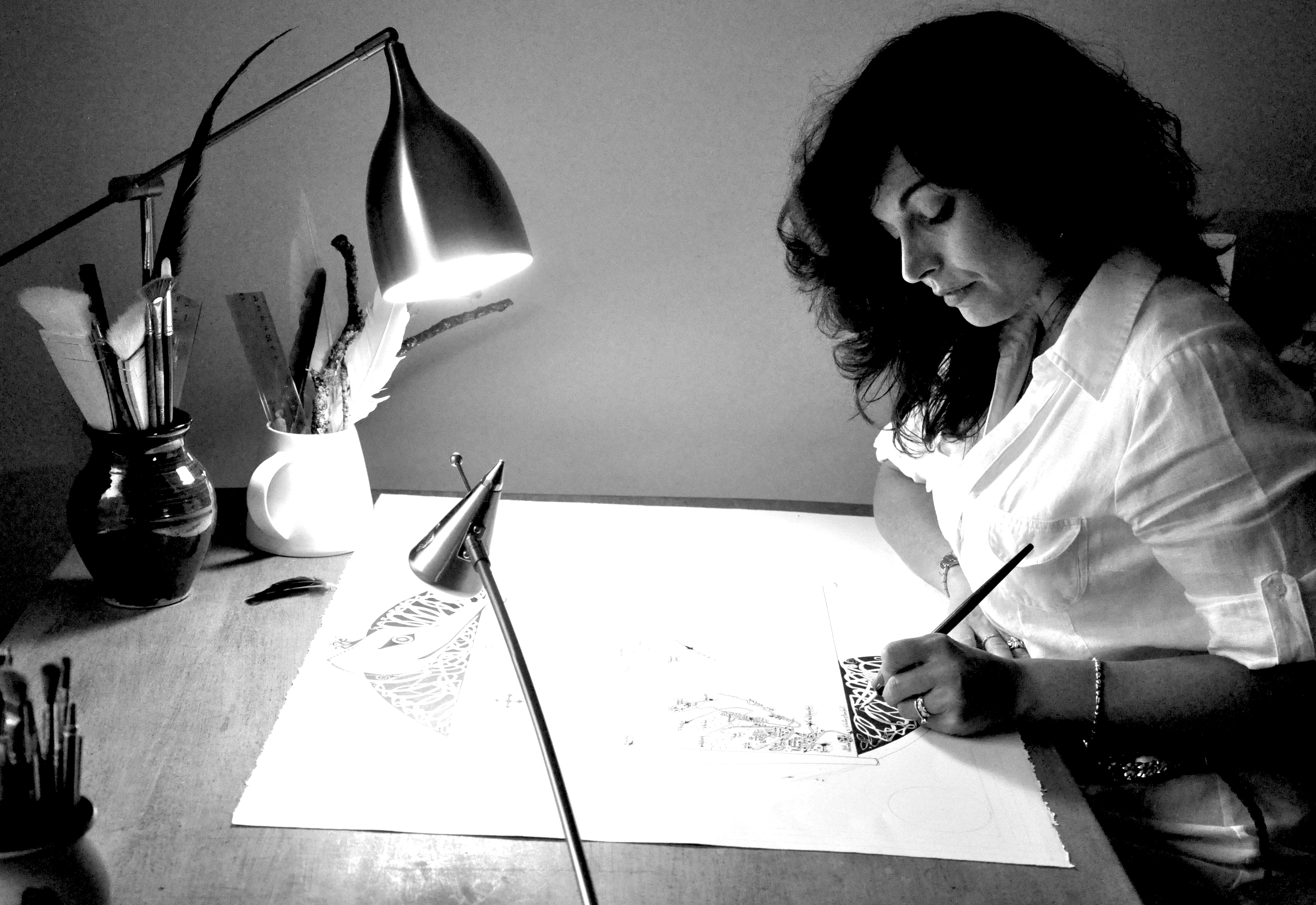 ---
Cheri, is fascinated by the natural world, animals, fantasy and fairytale ; this, coupled with her academic studies of the Romantic period and love of Victorian illustration has culminated in her unique style.
Cheri's characters come from her imagination, but they are always based on nature. Because of the detail and amount of time each piece takes to create, Cheri only produces a few originals a year and her originals are highly sought after. Quality is at the core of all Cheri's work.
She uses only the finest paper and sable brushes, victorian ink nibs, and 24-carat gold. Cheri is exacting when it comes to producing a print too, and some of the detail cannot be replicated, meaning Cheri has to hand embellish some prints, which have also become collectable in their own right.
 A unique feature of all Cheri's work is the love heart that she hides within each piece. Artistic influences include Arthur Rackham, John Tenniel, the Art Nouveau Movement, Aubrey Beardsley and the Pre-Raphaelites. She has developed a growing number of collectors and her work is in private collections around the world.